Hear From FLDC Graduates
FLDC was a training that I would highly recommend for anyone who is in leadership or in charge of others in any capacity. This course encompasses listening to others, understanding how values are formed, understanding fool patterns, how to use questions to open up conversations regarding issues others may be dealing with, and how to build relationships with others that help to build their faith and challenge their lifestyles. This course encompassed the best parts of my PhD. in counseling and a wealth of information of how individuals operate from a faith perspective. I have struggled with the medical model of diagnosing throughout my career, and this course provided a foundation for understanding the core patterns that cause sinful behavior.
–Rhonda Johnson, Licensed Professional, Counselor Supervisor and Family Therapist Supervisor, Lead in Kid's Arts and Leadership
After going through the training, I found it has helped me in ministry in that I talk less and listen more. And when I talk, I ask more questions. People want others to really hear them, not just solve their problems.
–Joan Massey, Self-Employed, Serve in Adult Groups, Arts and Worship, Safety and Care Teams
The FLDC training that I received continues to be a great blessing to my life. It helped me to see that I didn't have to have the answers for people but I could ask questions to help them find their own answers. It also helped me to remember one of the greatest roles I have in helping people is to love them and encourage them in knowing the One who made them.
–Lydia Laughbaum, Homemaker, Lead in Kid's Ministry (Elementary Girl's Teacher) and Adult Groups
The most helpful thing about the training was that I learned I am not responsible for fixing people. Ultimately, they are responsible for their own problems and God is in control of changing their hearts. I am simply a tool that God can use to help them.
–Stephen Daniel, Call Center Manager, Lead in First Impressions - Director
The FLDC training has been invaluable to me as I do ministry, most specifically in the area of asking questions. As someone begins to share a problem with me, I am filled with empathy and an anxiousness to quickly offer them an answer or solution. The training has calmed this anxiety and provided some guidelines to slow this process down tremendously. My focus has shifted from offering answers to seeking to understand the person and her situation. By listening and asking questions I am much more likely to arrive at the heart issues rather than band aid solutions for the surface problem.
–Traci McClaury, Homemaker, Lead in Worship, Nursery and Adult Groups
I have found that since receiving Family Life Development Center Training I've been able to offer some useful counsel to real people with real hurts and problems.
–Doug Symes, System Administrator, Lead in Kids' Ministry - Preschool Ministry Director
FLDC training has helped me in ministry and leading people by shifting my focus from giving advice to trying to ask people good questions that will help them think about their situation. This gives God room to work in their hearts and bring them to their own conclusions and make determinations about finding their way forward as opposed to just being told the best way to respond.
–Kara Baldwin, Homemaker, Lead in Adult Groups and Connections Ministry
FLDC training has helped me personally in creating healthy boundaries with people in my life. Understanding what my role is and what my stewardship is has brought a lot of freedom.
–Kelly Thompson, Homemaker, Serve in Kid's Ministry
It was shocking to realize that I often analyze people with very little information. FLDC training was helpful in learning to ask better questions. As a result of asking better questions, I have learned to listen, hear and understand others better.
–Beau Thompson, Information Technology, Serve in Arts and First Impressions Ministries
In my role as a stay-at-home mom, FLDC training helped me personally. I have many opportunities to answer questions, address conflict, resolve disputes, and guide my children in decision-making opportunities. The information and principles I learned from FLDC training have been invaluable in these situations. I try to approach situations now from the perspective of asking questions to help my older child process his actions and decisions instead of simply reacting or responding with a statement or consequence. While I am still learning and do not handle each situation perfectly, the instances in which I take the time to help guide him as he processes his decisions have a much more positive and lasting outcome.
–Dana Phillips, Homemaker, Lead in Adult Groups, Serve in First Impressions and Connections
As a staff member at Hope Church and Director of our Children's and Women's Ministries, I found the FLDC training enormously helpful. Rarely a week goes by that I don't use the training I received in some form or fashion (as a staff member, wife, mom, or friend). FLDC Training helped me prepare for the vast range and variety of challenges brought to my office each week by people asking for help. Because I attended the training and worked through the content, I am better equipped to help people myself AND I know when I should be pointing them to others for help.
–Rhonda Gayle, Kid's Ministry and Women's Ministry Director, Staff, Hope Church Fort Worth, Texas
FLDC has been most helpful in giving me perspective on what my stewardship is and is not in relation to others, and to not take responsibility for the choices of those under me, whether it is my adult children or members of a group we are leading. The training has also given me the tools to be able to help people take responsibility for their actions, yet be compassionate towards them while they are sorting.
–Ruth Funderburk, Controller/Accountant, Lead in Adult Groups and Next Steps Guide
To sign up for online training, call us at 1-866-903-7273 ext. 4 or email us!

Loved by pastors, graduates and mentors.
See what they're saying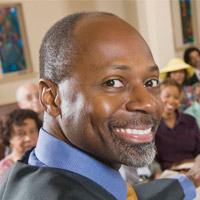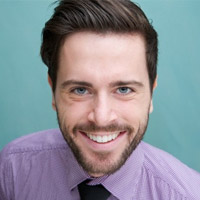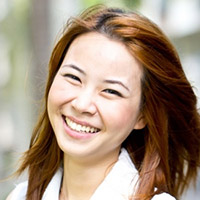 "The work of the Mentors takes a tremendous load off of our staff and enables more people to deal with the issues that they are facing."
Harold Bullock
Pastor at Hope Church
Fort Worth, Texas