Our Creators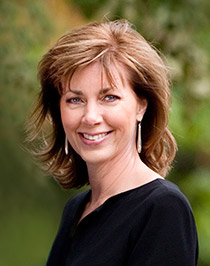 Sallie Meinen
LPC
Salle Meinen is a Licensed Professional Counselor licensed in the State of Texas with many years of experience in professional counseling in a variety of settings. For several years, Sallie worked with adults who had been severely abused as children. She did this in psychiatric hospital inpatient settings as well as in private practice. Through her counseling experience, Sallie has helped people work through a variety of issues in marriage & family, trauma & abuse, grief & loss and many others. Sallie and her husband, Randy were married in 1985 and together they have two grown sons who are also married. Sallie has invested several years developing the FLDC Training Program at Hope Church in Fort Worth, Texas, where she has been a member since 1987. At Hope she has been in a people helper role for a number of years through adult group life and the Family Life Development Center. Since creating the Family Life Development Center Training Program, Sallie has directed the Training Program and the Mentoring Program at Hope Church. As an international speaker, Sallie has helped many churches, ministries and people learn about solving problems, effectively helping others, dealing with conflict and managing emotions in a Biblical framework. Sallie is one of the key instructors in the on-line training program offered through FLDC.
---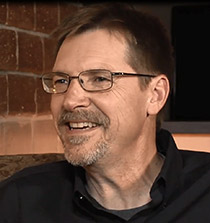 Dr. Nathan Lewis
Ph.D.
Nathan Lewis is Professor of Psychology at California Baptist University (CBU), and is also the Associate Dean of Graduate Programs in the School of Behavioral Sciences and Director of the Master of Arts in Counseling Ministry at CBU. Dr. Lewis has 15 years of professional clinical counseling experience and worked in private practice in a variety of settings, both in Texas and in California. At California Baptist University Dr. Lewis directed the Marriage and Family Program and eventually focused more on counseling in the context of a church and created a Masters Program in Counseling Ministry. He has been married to his wife Tina since 1975; they have a daughter who is also married, and 3 grandchildren. Nathan and Tina have been members of Church in the Valley in Diamond Bar, California since 1990. Dr. Lewis helped to write and create the FLDC Training Program and his materials are used throughout the Training Program. Dr. Lewis has invested many years helping people at Church In The Valley, through adult group life and personally as he and Tina have helped people learn how to apply what the Bible says to solving problems and building thriving relationships. Dr. Lewis is an international speaker and an author, notably speaking on Biblical wisdom and folly, on Biblical values, how to have Biblically right and helpful relationships and on marriage and parenting. Dr. Lewis directs the Family Life Development Center for Church In The Valley and is the on-campus Instructor and Supervisor for Church in the Valley, Los Angeles and Orange Crest Community Church in Riverside California. He is also one of the key instructors in the on-line training program offered through FLDC.
---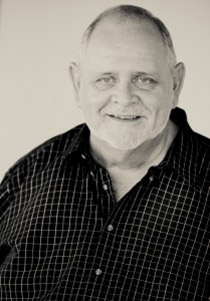 Harold Bullock
Founding and Sr. Pastor Hope Church, Ft. Worth Texas
Harold Bullock is a noted speaker and writer, and the founder and senior pastor of Hope Church, an innovative church in Fort Worth, Texas. He began Hope in 1978 with a vision to help with planting churches in the major cities of the world. Since 1978, people going out from Hope have planted more than eighty churches. He and his wife Deborah have been married for more than 40 years and have three grown children, who are all married, two grandsons, and a granddaughter. Harold has earned degrees in chemistry, mathematics and theology and is widely known for his ability to clearly and creatively communicate values.
Since 1999, Harold has produced two conferences annually in Fort Worth. In November, The Wisdom Conference presents a thorough layout of how an aspect of Biblical wisdom impacts daily life. In February, the How Church Works conference addresses the principles that impact how a facet of ministry functions.
Harold has authored several non-fiction books: Sharper Strokes—Working Smarter, Not Harder; Fools & Follies: Biblical Patterns That Live Today; Self-Defeating Strategies: The Roots of Life's Problems; and Life With Attitude: Daily Devotions on the Secrets of Teamwork. You can keep up with Harold's conferences and materials at his website, LifeShapingResources.com.
Harold originated the idea for the Family Life Development Center and has overseen the development of it. His training materials are also used throughout the training program.
---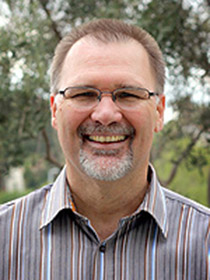 Randal Lanthripe
Founding and Sr. Pastor Church In the Valley, Los Angeles California and Director of the Hope Global Network
Randal Lanthripe is the founding and senior pastor of Church in the Valley. In 1987 Randal and his wife, Cindy, founded Church in the Valley in Diamond Bar, California. In planting the church, Randal and Cindy also desired to create a church that would train up others to go out plant churches, which with God's help, they have done over the years. Recently, CIV also added an additional campus in Alhambra, California. Randal and Cindy have been married since 1979, have two grown children, two grandsons, and a granddaughter. Randal holds a degree in Behavioral Science and Religion from California Baptist University in Riverside, CA; and a Master's of Divinity from Southwestern Baptist Seminary in Fort Worth, Texas. He focuses his time on helping people change at the heart level and desires to help leaders start churches and ministries that do the same. He also is the Regional Director of The Antioch Project, a ministry training program of the Hope Global Network, where he trains men and women for church planting and long-term ministry. Randal has authored Attitudes of Success, a practical introduction to a biblical approach to life and is a noted international speaker. Not only are Randal's materials used in the FLDC training program, but he has overseen the launch of FLDC moving to and becoming available to other churches in many places. In addition to pastoring Church in the Valley, in 2011 Randal became the Director of the Hope Global Network and has served to expand and develop the network since that time.
To sign up for online training, call us at 1-866-903-7273 ext. 4 or email us!

Loved by pastors, graduates and mentors.
See what they're saying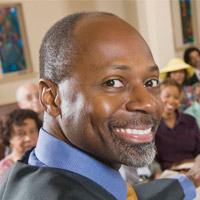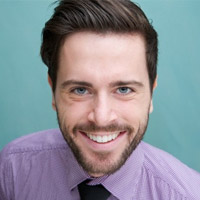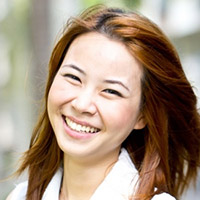 "Our students have grown exponentially in the ability to apply a thoroughly Biblical approach to leading others to rightly work through the trouble in their lives."
Randal Lanthripe
Pastor at Church in the Valley
Diamond Bar, California